One of the reasons I decided to take the long voyage to California was because my sister-in-law
Emily
was on vacation there. You will have to go check out her blog. While there, I noticed a few items that she had sewed for herself. I said to her,"Why have you not blogged about these things? People will LOVE them." So she has some really great stuff coming up, that you will want to check out.
Here we are at the Orange County Airport saying goodbye.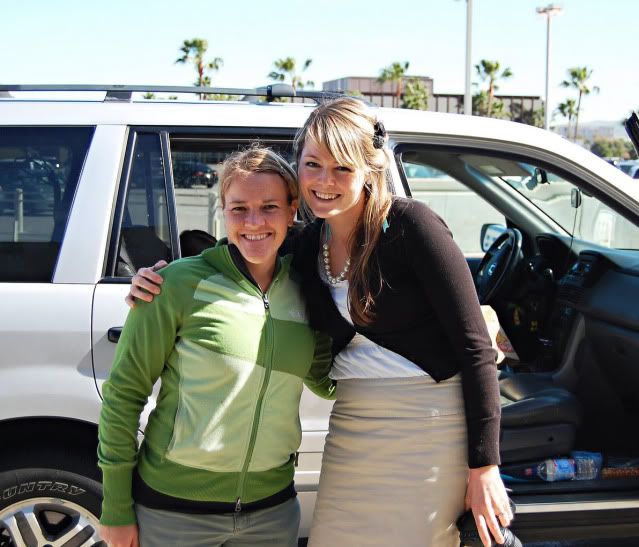 She reminded me of a couple of headbands I had made for her for a Christmas gift.
I found the pictures on my camera and remembered I had wanted to blog about them.
Here is the first.
It's a fabric headband that ties in the back.
I did not take pictures of how I made this headband!
But don't worry I am working on a tutorial for this today!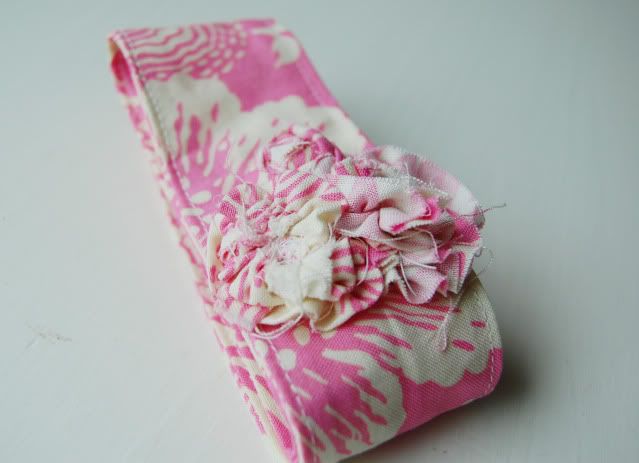 Here is the other.

I just love these big bow headbands.
I have made quite a few of them let me tell ya :o)


Here it is on.

This picture makes me cringe a little.

I am always wanting my photo's to be perfect...but I have a life ya know.

I try to do everything for my crafts, sewing, and the blog while my kids are sleeping.


So this is how photo's of crafts go down at my place:


It's like 7 am. I realize that I want to take a picture of the headband I made to document it. The kids are asleep...but only for a few more minutes. I run grab my camera. No time to maybe run a brush through my hair. Snap a few pictures.

and you end up with the photo below....ha ha life is great isn't it!?


I brought 2 bags of headband making material to California.
My sister and I planned on having craft nights while the kids were sleeping.
Never happened. We were too tired to stay up at night with all of your daily adventures.

But I did manage to stay up an extra 15 minutes later after my sister went to sleep, and made the cutest little rosette clip for my hair. I am wearing it in the very first photo of this post.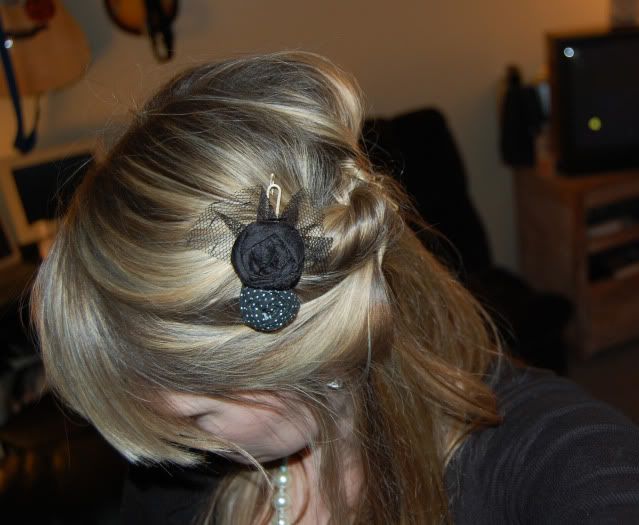 Oh little rosette hair clip, you will be having many a friends join you when I get the few seconds to craft.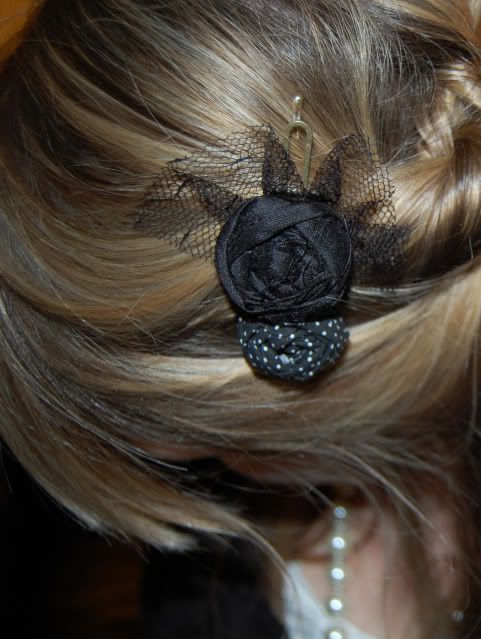 Alright, I really want share how to make the big bow headbands.
The Big Bow Headband Tutorial:
I use
wool felt
.
Not the kind of felt you buy in the kids craft section of JoAnns.
It is made of wool.
It is sold at JoAnns on the bolts.
Check info on the bolt to make sure it is really made of wool.
If you get the cheap felt it looks kinda crappy.
I have also bought this kind of felt at Craft Warehouse.
Cut a long strip of your wool felt.
Mine is about 20 inches by 2 1/2 inches.
This makes a big bow.
Play around with the lengths and widths of different sizes.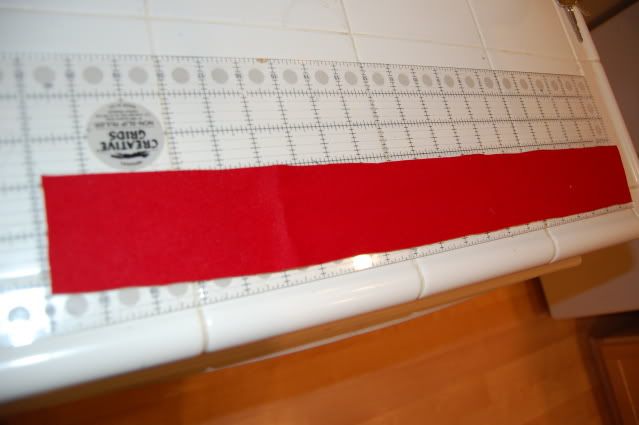 Take a pencil and make a small light mark in the center of the felt.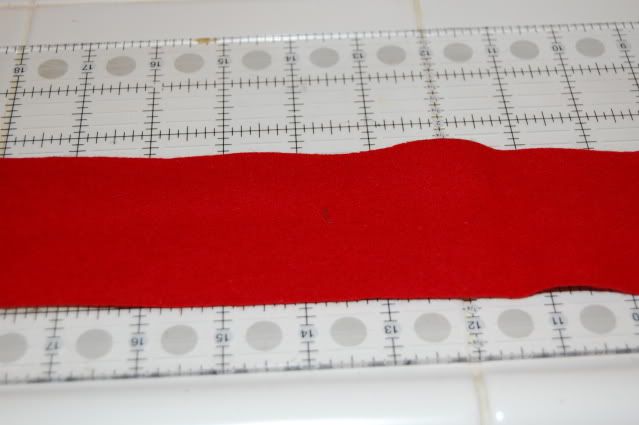 Starting at one side, fold your felt over to meet your middle mark.
See how I left about 1/2 inch hanging off the end at the right.
Make sure to do the same.

Next fold the other side over the exact same way.





Take a hot glue gun and glue your folds down.
When the glue is dried, turn it over and it should look like this.

I like the bow to have a dimpled look to it.
So I fold the middle of the bow like so, bringing the top and bottom to the middle.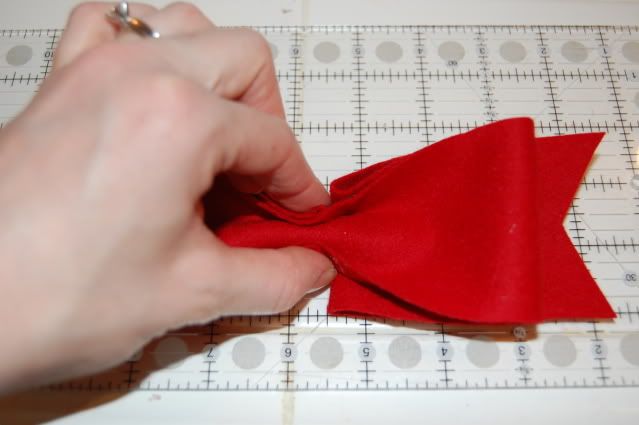 Cut out a rectangle of felt for the middle of the bow.
I cut mine about 1 inch by 2 1/2 inches.
Dimple your fabric like I did above,
and then glue your rectangle of felt around the center of the bow.
Make sure you are gluing in the back of your bow.
Then cut a little triangle shape out of the tails of your bow.
Then hot glue your big bow to a headband!
*You can get great headbands at target, wal-mart, walgreens, ect. I acutally cover plastic or metal headbands to make mine, but I will have to show you how to do that another day. The kids and the husband are awake now.