if you know my little family you know that we don't like to sit around.
it just doesn't feel right...
saturday we decided that our adventure would be to heading to the
salem art fair
.
i love this sweet smile...lucy often wears that smile when she is so proud of herself or so happy she can hardly stand it...that butterfly button she made at the art fair is definitely something to be proud of.
my lu and i
the kids made swords...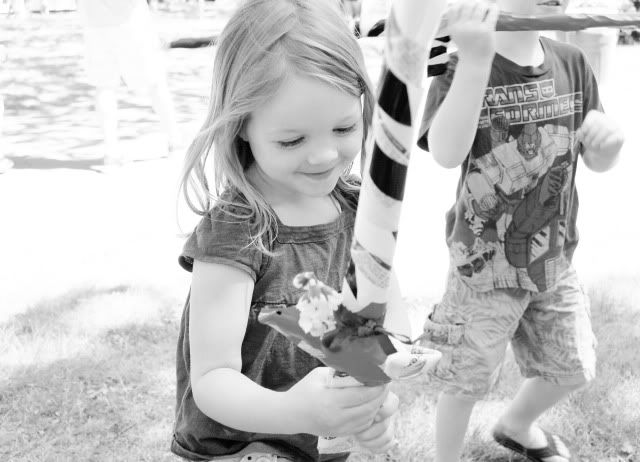 here is trey attacking his mother with the sword...
we stopped by grandpa bill's calligraphy booth to say hi!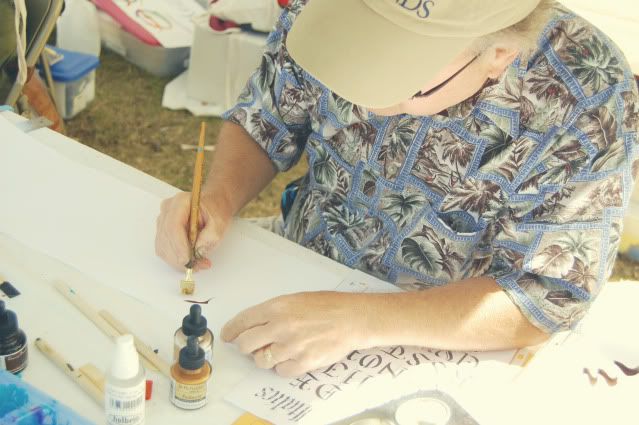 from the art fair we headed to my husband's parent's house to hang out with cousins...
lucy, and my friend erin, and i snuck away to pick blueberries and buy some scones...
trey and lucy ran around like wild aborigines around grandpa and grandma's 5 acres...i asked trey to smile as he ran by and he did this...
and here is lucy with her face all scrunched up in the tree swing...
we are loving our kids at these ages and have the best time on all of our adventures.