it is 9 a.m. and trey is still sleeping...
i think that means he had a good birthday.
he had a water balloon fight, treasure hunt,
and played a
"throw the cupcake at trey's dad game."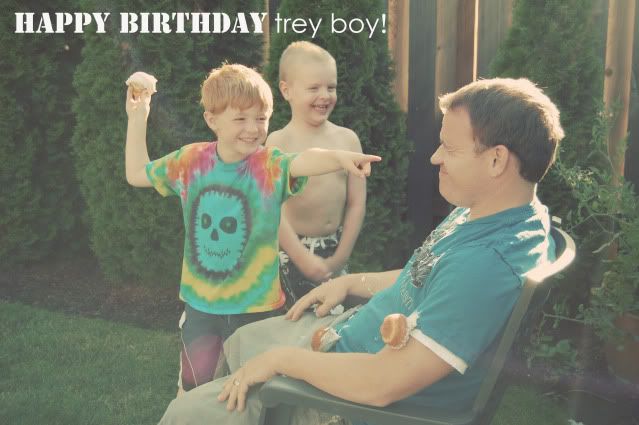 my husband was a very good sport.
he had no clue he would be doing this...it was great.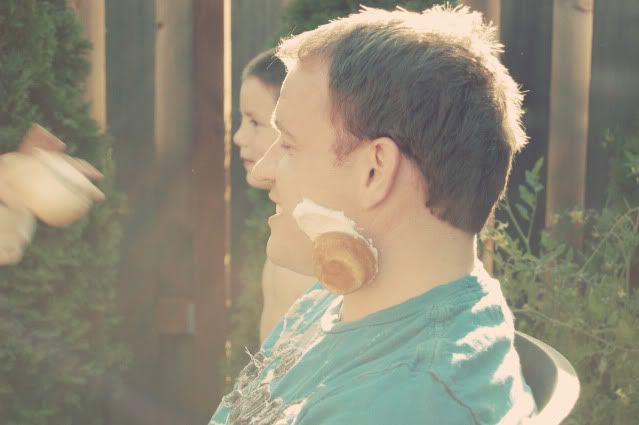 all of the kids got to take a few chances at swirling their cupcakes in a pan of frosting and then taking a shot at trey's dad.
they loved it!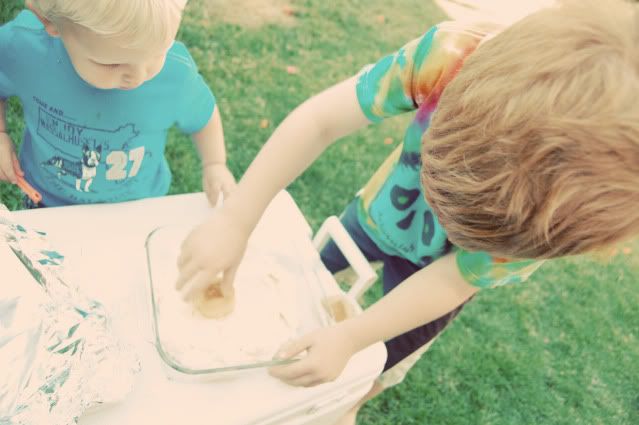 these hanging balloons were a hit...but didn't last the whole night.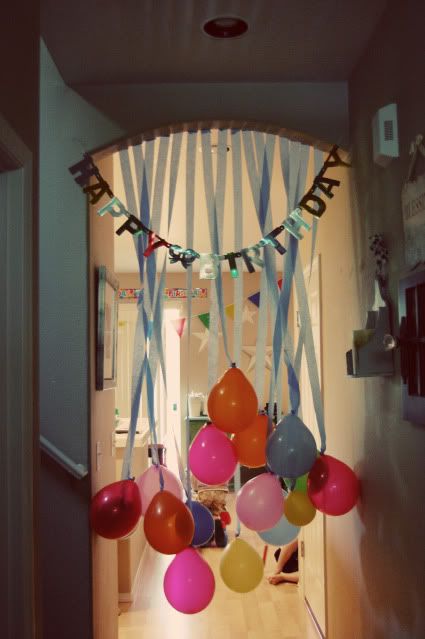 happy birthday trey...
you bring so much to this family.
we love you buddy!