i am sick i tell ya, sick! i have an obsession with buttons...
and i may not be able to control myself.
i saw these way cool hair clips and bobby pins on etsy...they have
pads
for gluing little treasures.
i thought how perfect for gluing buttons!
the etsy shop i used is closed for the summer.
but here is a store that i found that has good ratings and a good selection.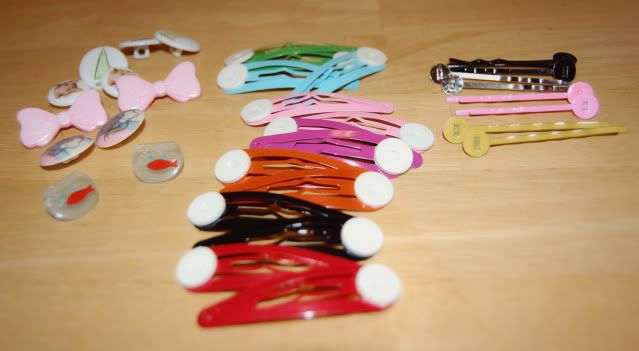 just take some super cute buttons...
(i bought these at joann's)
remove the shanks on the backs of the buttons with a button shanker.
use a hot glue gun to glue the buttons to the pad on the hair clip.
use a tiny tiny rubbon, tie a bow in it, cut the ends, and hot glue it to the top of the button.
lucy wore these yesterday to church.
she was a doll.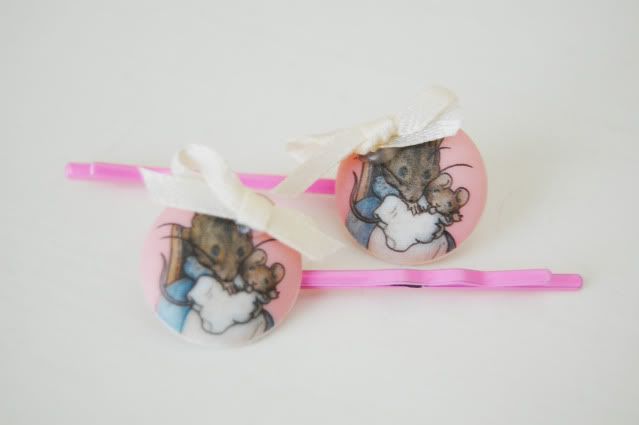 i am loving me some sailboats these days.
the sailboat buttons were made for boys i think...but add them to a pink clip and they are darling for a little girl.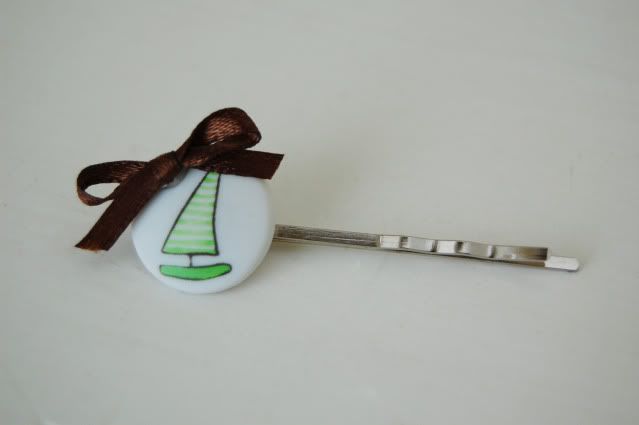 these fish bowl buttons i have seen at almost every joann's.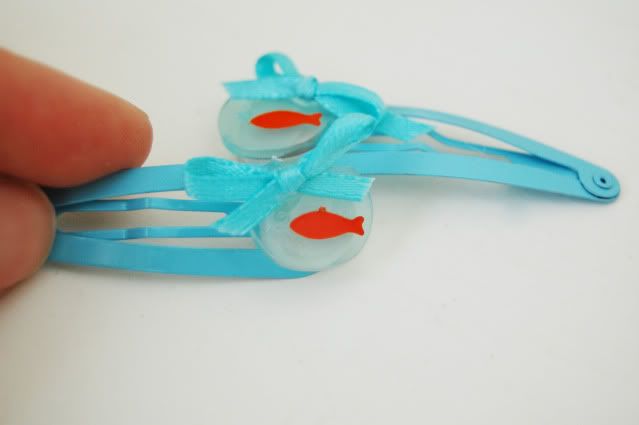 lucy is in love with kitties.
i knew she would love these clips!
bows are always cute!
hold on to your glue guns ladies...
it's about time you made some
button hair clips with bows.