we were gone to my parents for the weekend.
we returned to find our first tadpole to turn into a frog.
he is the cutest little frog ever!
i told trey we could keep him for a little while longer.
hey trey boy need a little more
sleep
there buddy!?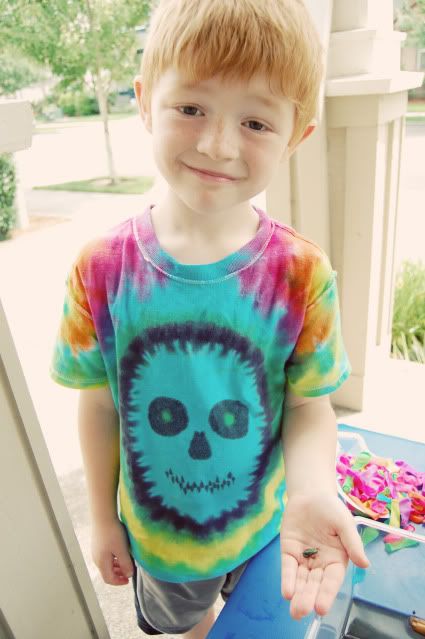 i can't tell you have much fun it has been to watch these tadpoles change.
this little guy has already got his legs!
we can't stop watching them!
what have i been up to?
i found this broach at an antique store a few months ago.
i got it for less than a $1...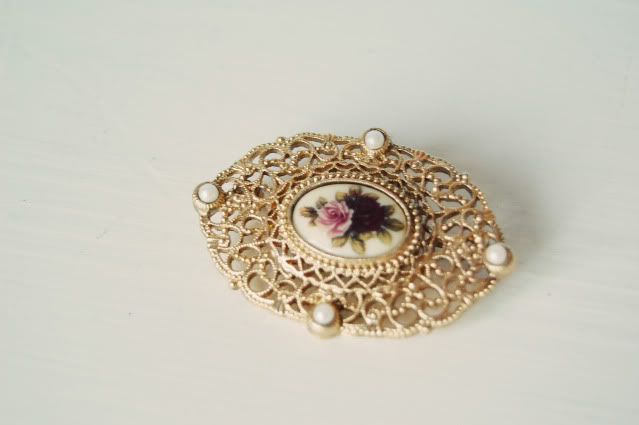 i have been wearing it in my hair.
i just pull a section of hair back with some bobby pins and pin it right in!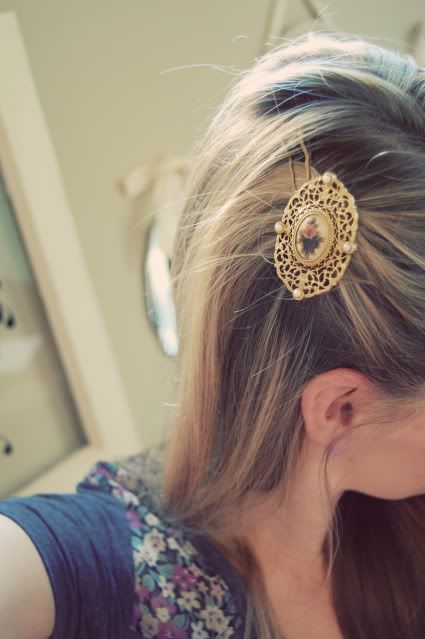 i have been wearing my button with bow earring pretty much everyday and have been getting tons of compliments!
my husband plays on a mens softball league.
we have been having fun hanging out with some of our very best friends there.
here is liam.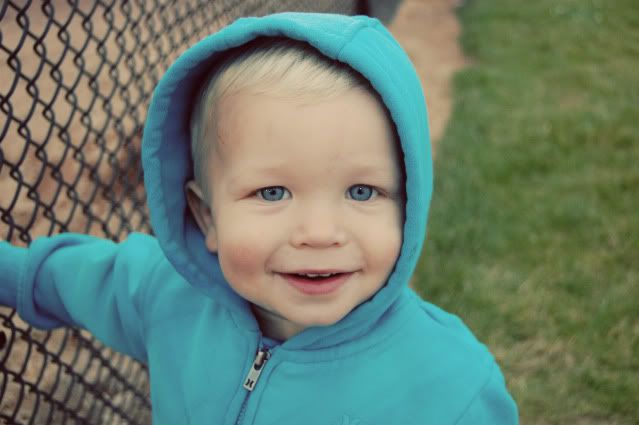 lucy and one of her best friends makenzie.
i think i need this many kids in my arms :o)
what have you guys been up to?
is there something i am missing out on that you are enjoying?