yesterday morning i received an
etsy
conversation asking about a "Bubble Skirt Limited Production License." it was for a girl who wanted to make bubble skirts from my pattern and sell them in her shop.
she bought it from my shop and with in a couple of hours i get this email:
"I got it - thanks! I already made one for my daughter which is now in my shop in case someone else wants one too =) It was so easy. If you need any pattern testers in the future, let me know!"
Thank you again,
Leigh Ann
i couldn't believe it! she was so fast!
her
etsy
shop is called "The Dixie Pixie" and she is selling the bubble skirts there! she is also fairly new to sewing.
here is the skirt she came up with!

the bubble skirt pattern is reversible, here is the other side.
too cute! i love the cherries and she added a bow.
Leigh Ann you did an amazing job!
go check out her shop!
she is so sweet! she left me this comment in my
etsy
shop:
"Great tutorial and so easy to understand. Awesome seller and I can't wait to get started on bubble skirts!"
also i received a comment last week saying this:
"Check out my blog to see cute pics of the headbands I made with your awesome tutorial!!" i checked it out and was in love with what she came up with!
check her out at
The Adventure of

Chasey

and Cash Blog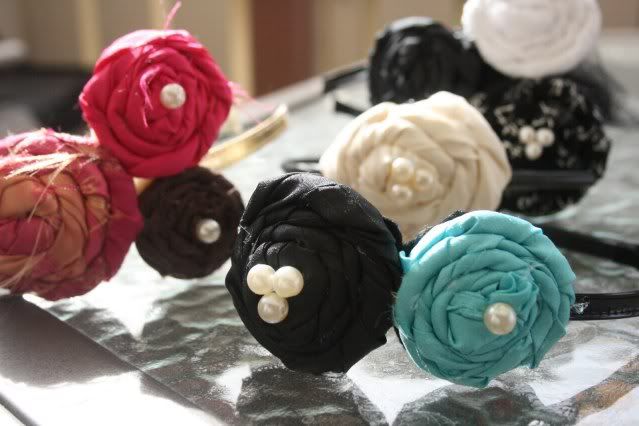 if there is anyone else out there who has been making the rosette headbands or bubble skirts i would love to see what you have come up with!
treyandlucyblog@gmail.com
(if anyone is wondering about these tutorials you can still get them in my
etsy

shop
. i have added a "Limited Production License" to my shop as well.)