my husband
see's
me making the cupcakes for her baby shower...
husband :"uh is

kelly

ok

with you putting a pregnant picture of her on her cupcakes?"
me: "that's what she gets for letting me help with her shower."
husband: "actually i think she will really like it!"
me: "

ok

good, i was acting confident, but actually getting kinda worried she would wanna kill me."
like it she did!
kelly
and i go
wayyyy
back to middle school.
i used to call her "smelly
butman
" short for
kelly
putman
:o)
she would shoot back with calling me "
manya
" which I totally HATED!
we are so much more grown up than that now :o)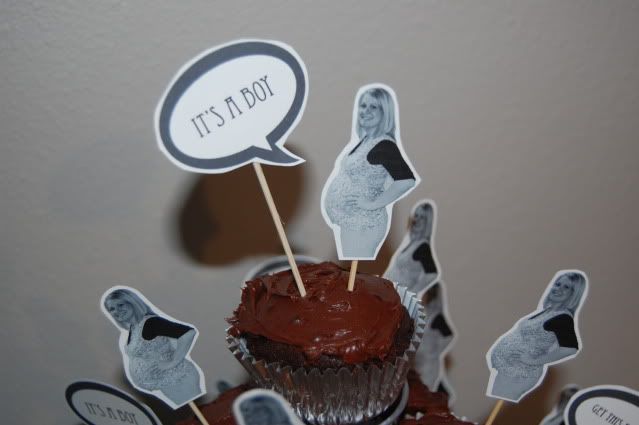 thanks for letting me help with your baby shower!
can't wait to see that sweet little babe.

i already have ideas for baby #3 so you better watch your back :o)