about an hour after i had finished
my first attempt at spray painting,
i remembered this nightstand that i had sitting in my garage.
at this point...nothing in my house was safe from
the spray
.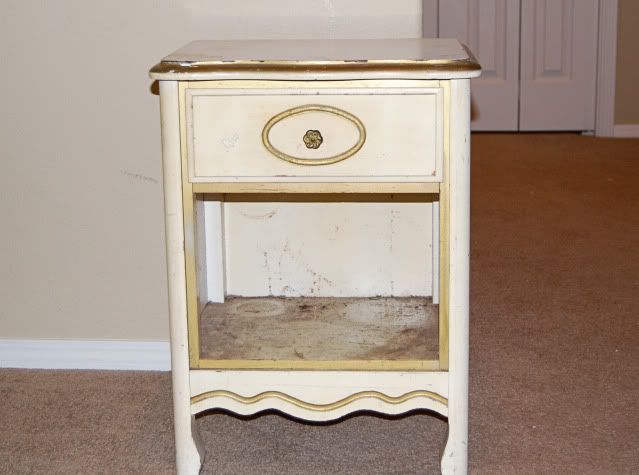 story behind the nightstand:
i saw this nightstand on trey's preschool teachers front porch. it had been there the whole school year and was in pretty
bad shape
. one day i decided to ask her what she was planning to do with it.
"i was planning on taking it to goodwill but just hadn't gotten around to it," she said.
music to this girls ears, and just like that i was loading this little gem into the back of my car.
i washed it, sanded it, and sprayed it.
i replaced the old knob with the sweetest little pink crystal knob you have ever seen. (knob purchased at target)
we recently moved lucy out of her crib, she and trey are sharing a room now. she has the cutest tiniest little corner of the room, it was too small for a big nightstand. this little nightstand is the perfect size!
more pictures of lucy's little corner to come.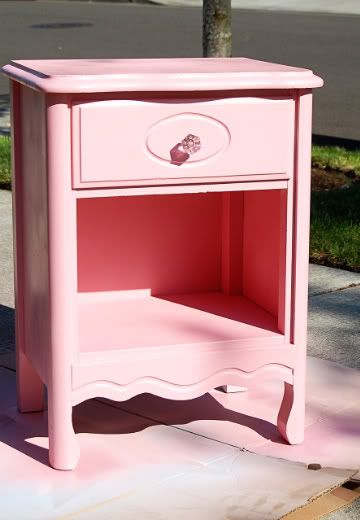 while the nightstand was drying i ran into the house for something else i could paint. by this time i had lost all control of myself. i have had these three stars in my house for a few months now. they were all a brownish color and they kind of bothered me. so i grabbed two and ran outside and started spraying.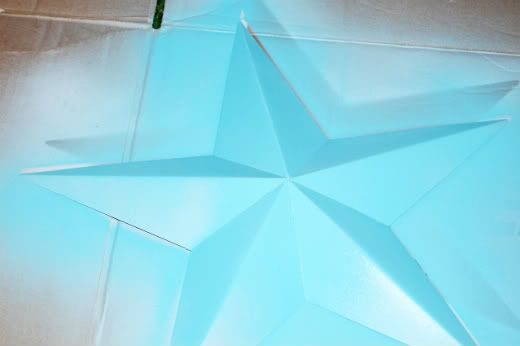 here are the stars now...poor things never knew what hit 'em.