I have never really used it before. I have seen so many bloggers becomming addicted to spraypaint. I had to try it out for myself to see what all this fuss was about.
I headed down to a second hand store and found these two old windows. (oh do i have plans for that little window in the right. but that is for another post) You can get them lots of places. I found a bunch just by typing in "vintage window" onto craigslist. Just keep your eye out for one.
This window was SO old. It was in pretty bad shape. It was missing a glass pane but I figured no one would really notice. I scraped off all of the chipping paint with one of those metal scrappers our husbands always have laying around the garage :o) I am not sure what they are called.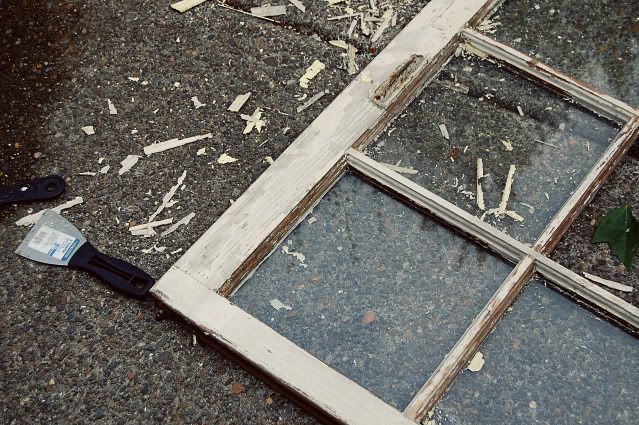 Then my sweet craft slave helped me wash it to remove any dirt and grime.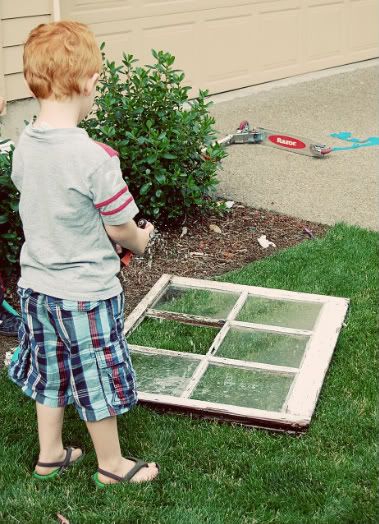 Then I cut paper bags into squares and used them to tape off the glass.
I made sure I wasn't standing too close to the window and sprayed several light coats of paint with a can of white pray paint; making sure to let each coat dry before applying another.
Then I found a ribbon and a wreath in my craft closet and tied it to the top of the window.
This project took me about and hour and a half! It wasn't bad at all! And now I can't stop spray painting. This is sad news for my marriage. My husband needs to keep a better eye on me.
-Crazy lady signing off