it's the skinny tie applique...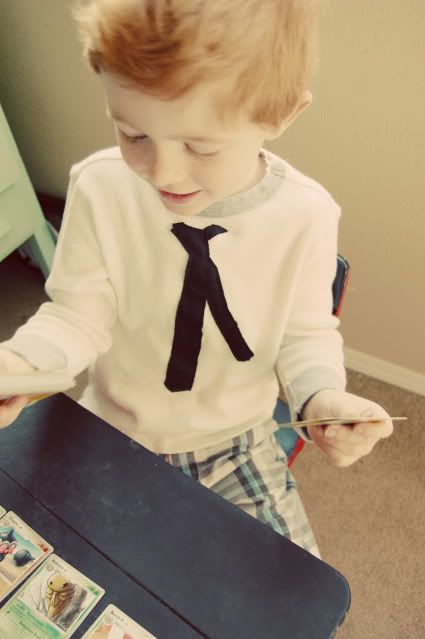 great on long sleeved thermal tops, t-shirts, and onesies for babies!

i was having a hard time getting trey to smile for these photo's...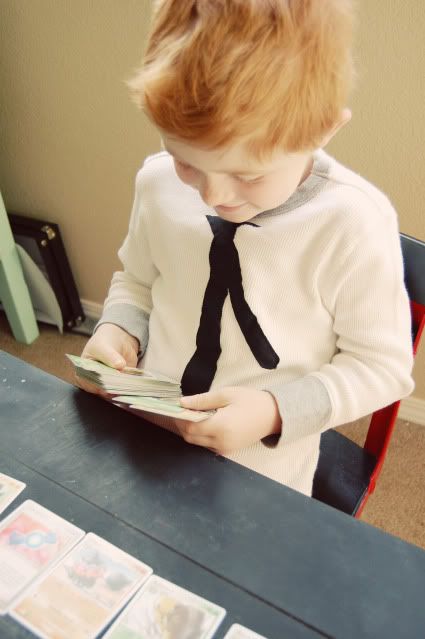 so i reminded him of the time he farted at the dinner table, when the missionaries from
our church
were over having dinner.
that did the trick.