some of you know about my sister-in-law
emily's blog.
i just have to say how very proud i am of her.
her husband bought her a sewing machine a year ago for christmas.
she had VERY little sewing experience before getting her machine.
just read this reenactment of a phone conversation between her and i last year:
her: "i had to take my sewing machine back because it was broken."
me: "really!? what was wrong with it?"
her: "the thread was all stuck in the bottom and i couldn't get it to come out!"
me: "did you know you can just turn the hand wheel on the side of your machine and the thread will come right out?"
her: "oh crap i already took it back!"
anyway she got a new one, and took that sewing machine like a bull by it's horns and learned to use it!
here are two projects that she has done that i just love!
the first is this
"Clutch Diaper Pocket"
It is a changing pad with a pocked for diapers and wipes.
When it gets dirty you just throw it right into the wash!

She gives a great tutorial on how to make it on her blog.

I saw her using one of these on our trip to California.
"What the heck?" I said to her. "Why have you not shared this will all of us?"
We could all use one of those!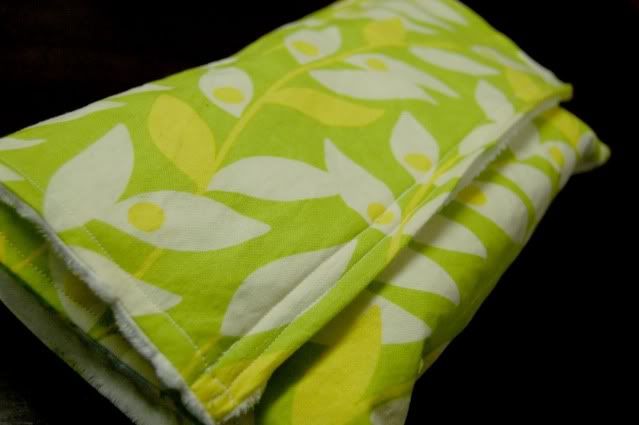 you can do the same!
if you don't have a machine...find one!
someone you know has one that doesn't use it anymore.
if you don't know where to start, find someone that know how to sew.
trade them babysitting or teach them something you know how to do in exchange.
YOU CAN DO IT!
happy sewing!