see this baby?
i saw this sideboard on craigslist a couple of months ago.
my husband picked it up on his way home from work and haggled them down to half of what they were asking!
NEVER pay full price on craigslist.
they will almost always come down.

this sideboard and a few other projects have been sitting in our garage waiting for a sunny day.
a sunny day it was on friday so we got to work.

my husband did most of the work on this one while i supervised and painted other little items that are coming to you soon!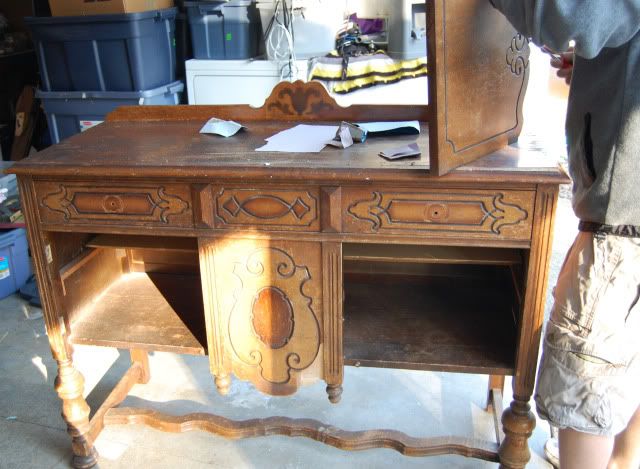 remember this wall? it needed some serious help.
i spray painted the stars "heirloom white" by rust-oleum (home depot) and took down the empty frames.
we decided this sideboard would sit right under these stars.
(we didn't sand this. i don't sand if the wood doesn't have a glossy finish. if you are worried you can roughen up the wood with a fine sand paper. primed with 2 or 3 cans of white primer. then spray painted Krylon spray paint in"Satin Fern" you can find it at wal-mart or fred meyer. not at home depot or lowe's. it took 3 cans.)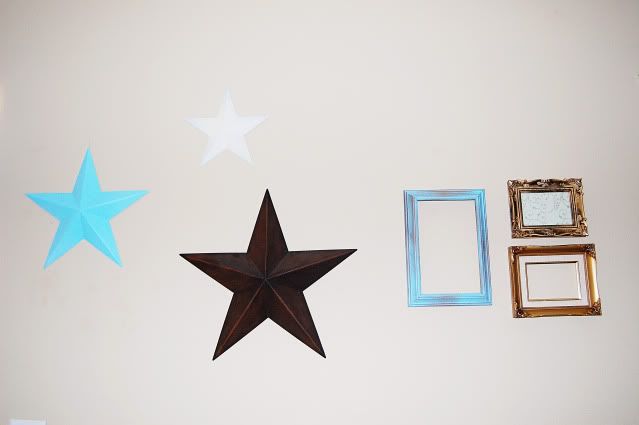 here is the finished product!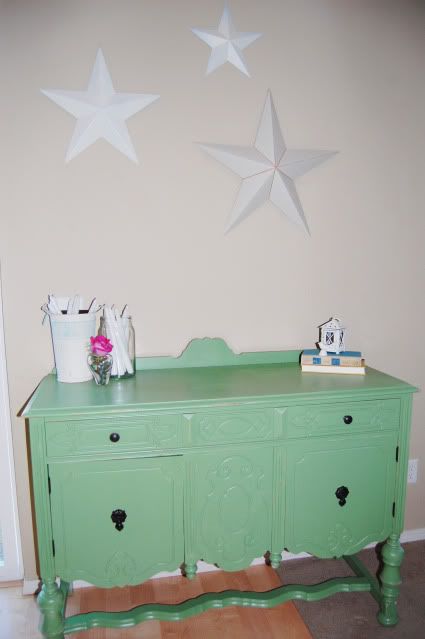 i love it!
see my sweet little pink rose.
i got that for valentine's day and it is still going strong.
thank you husband for working so hard to help me with this project.
here's to many a more spray painting projects that you have no idea are headed your way.
bless your heart for being so naive and thinking this was the last one.