As we
headed out the door yesterday
all packed up and ready to spend the weekend at Grandma & Grandpas house, I noticed this sign taped to the door.
Trey had watched me tape sign to the door that said "garbage" so we wouldn't forget to set it by the curb on our way out.
He made this sign completely by himself !
He sounded out each word and it pulled at my little heart strings.
It says "I love Slimr."
Slimmer is our pet beta fish that we purchased about a month ago.
He made the sign so we wouldn't forget to feed him on our way out.
He even drew a picture of his fish bowel with little slimmer swimming around in it.
TOO CUTE!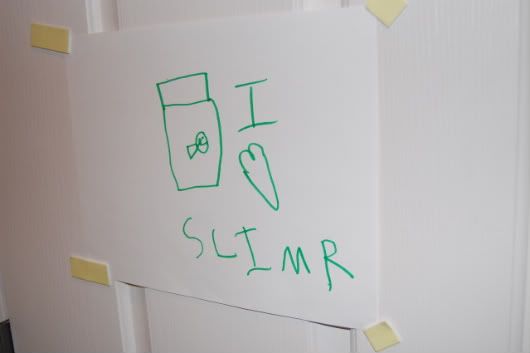 We hit a lot of traffic on the way to Grandmas, but we finally made it!
Here are the cousins together.
Lucy, Trey, & Greyson.
Grandpa Smith set up a kids table complete with tablecloth, napkins, and name tags.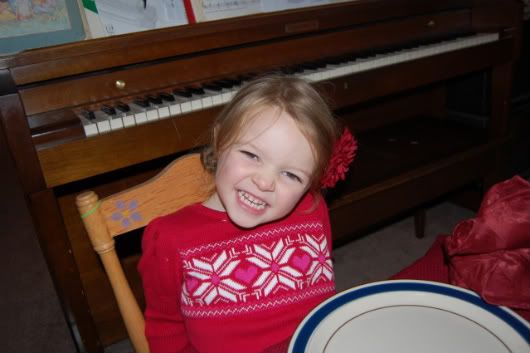 Happy Thanksgiving from Trey & Lucy!