i had the best mothers day!

mother's day is a big deal around here.

my husband really goes out of his way to make it special.

i woke up to flowers and a freshly made smoothie.

we went to church, and when we came home my husband barbecued steaks, made rolls, and a salad.

(i have no clue he could do those things)



a picture to prove it!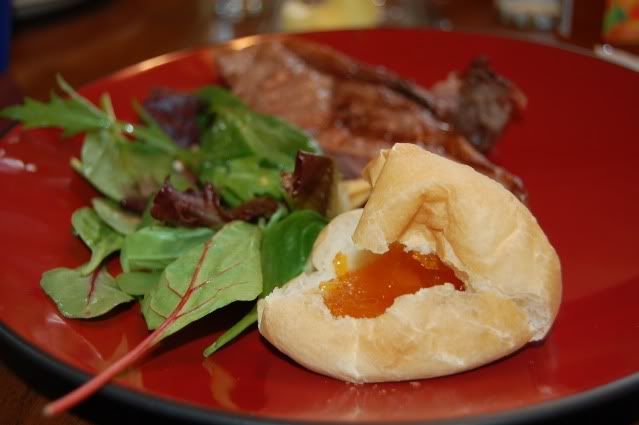 i had this quick little project i have been wanting to do and i couldn't resist doing it.
i found this box at an antique store for $7.
i have seen these all over at antique stores.
i loved the writing on it, so i didn't want to cover it up completely but i wanted to add a little something to it.
here's what you do...
take some paper doilies.
they sell them at the dollar store and at joann's.
take a glue stick and glue just around the edges of a doily and stick it to your box.
get yourself a little helper that makes it take
10 times
as long to do but a
100 times
more fun.
warning:
she may make you take a million pictures of her, with the brand new bean bag you made her wrapped in bubble packaging.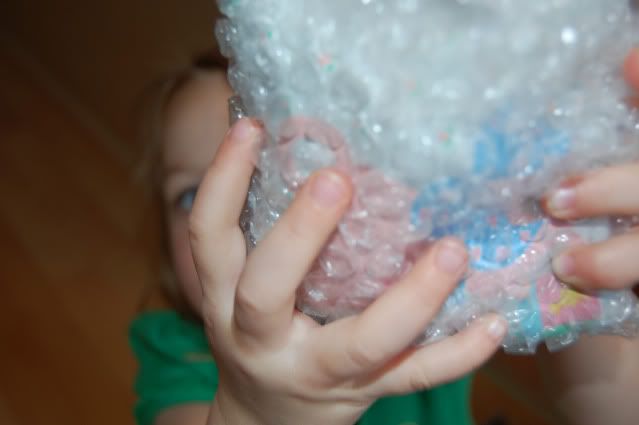 then she'll take a million pictures of you holding her brand new beanbag not wrapped in bubble packaging.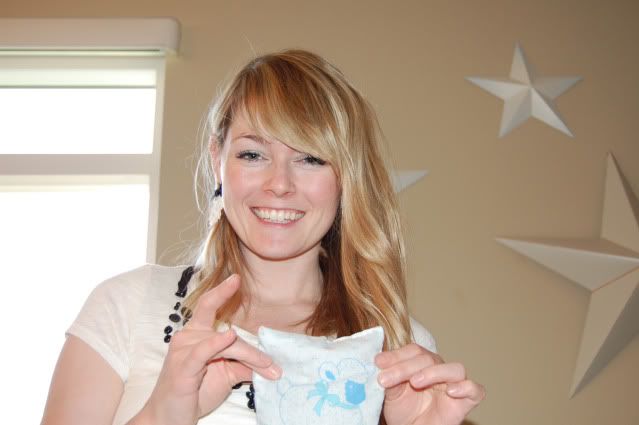 then take your box outside and spray paint it!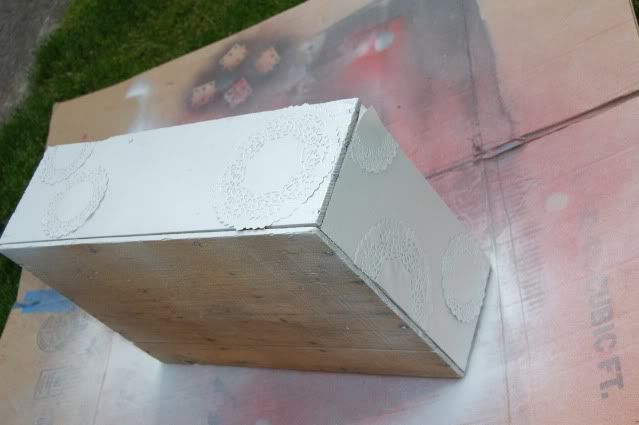 when it's dry peal off your doilies.
then take a little sand paper and rough up the edges to make it look worn.
and there you have the cutest little doily box you have ever laid your eyes on!
prepare yourselves for lots more items that have to do with doilies.
i am currently hooked on them!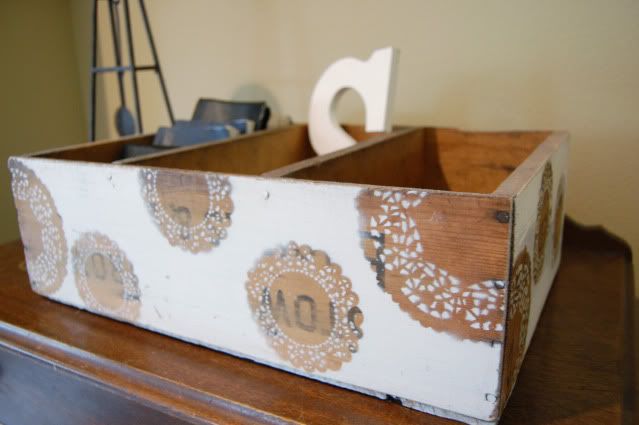 hope you all had a wonderful mother's day!