trey is often asked, "hey, how do you like kindergarten? how do you like your teacher." whenever this happens, i feel myself immediately become shy or ready to put up my walls of defense.
the truth about it is, that i am
shy
about homeschooling. i rarely ever talk about it to others. even to my own husband and close family. when you homeschool, people sometimes have issues with it. even friends who i see very often, and care about so much, won't ask how it is going and i don't bring it up.
i remember last summer when it was coming time for trey to enter kindergarten. i started educating myself on all my options for schooling. i went around to schools in our area.
in my heart i knew i would homeschool; i just didn't want to admit.
i slowly started to collect supplies. i purchased some
desks
and painted them, telling myself, and my husband that they would just be fun desks for the kids to play & draw.
i prayed, pondered, and worried about my decision. then in the end, i did what i always do
(i am learning this about myself)
i went with the option that wasn't easy, the one that would make me stretch, the one that followed my heart.
that was to homeschool.
i remember talking with one of my good friends on the phone after i had made the decision.
she asked if trey was getting ready to go off to school. i told her i had decided to homeschool and went into a long explanation of why. she stopped me in my tracks by saying "tanya you don't have to defend yourself. i think it's wonderful!"
i was so relieved. a true friend. i had always known she was...i just forget for a second.
believe me, i have heard the warnings about how weird my kids will be, about how they won't be able to function in society.
i have also heard homeschooling parents talking about how terrible it is to send your kids to public school. they will be ruined for life!
i don't know everything about all of that, and i really don't think they do either.
here's what i know for sure:
i love spending time with these kids
trey is reading
math comes so naturally to trey and somehow it makes perfect sense in his mind
his amazingly creative



he
loves
spending time with me
he is a great teacher to his sister
and all of this i know from
our little kindergarten classroom at home

.
how could i possibly be ashamed of that?!
so from now on, i will try to be a little less shy about what i am doing that i am loving so much.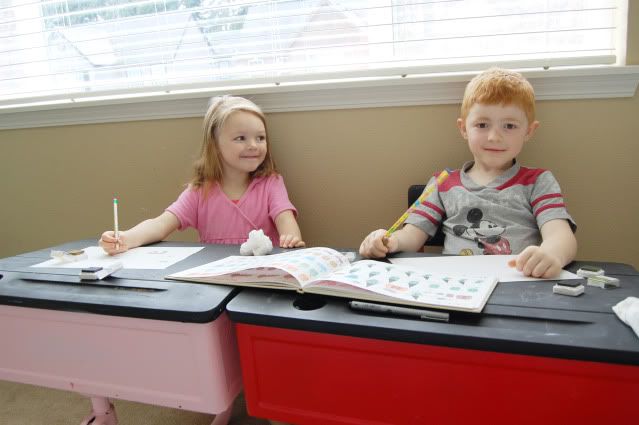 trey and i have been going to the library while lucy is at preschool.
we brought this book home with us this week.
it's a fingerprint drawing book.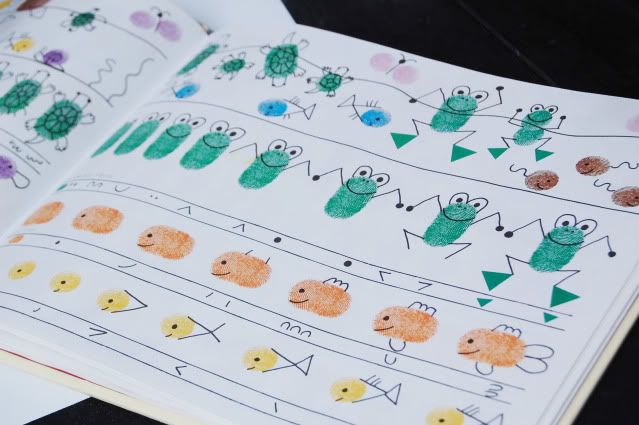 trey's favorites were the bats and skeletons of course!
here is lucy trying out fingerprinting for the first time.
she went straight for the yellow...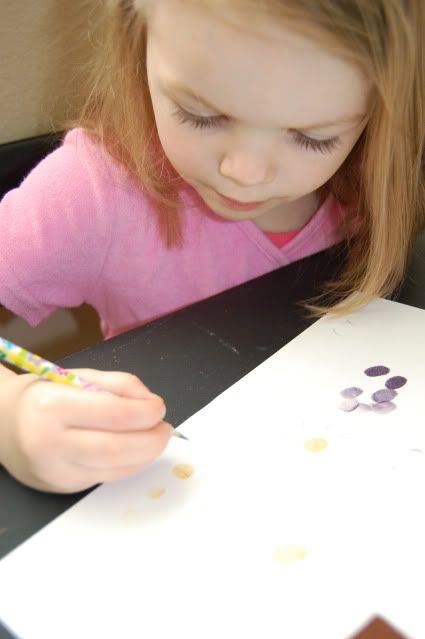 and made it into a sun.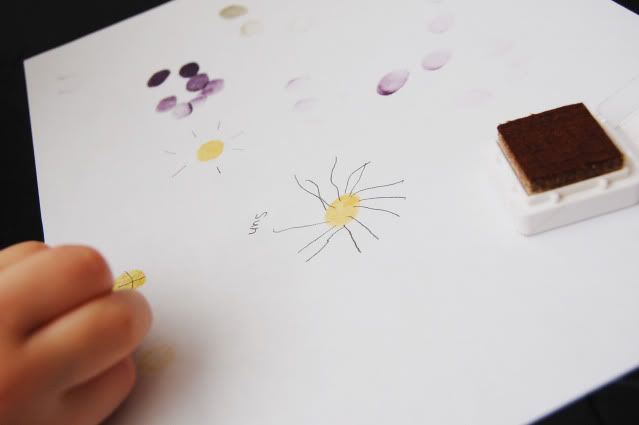 trey made a fabulous witch.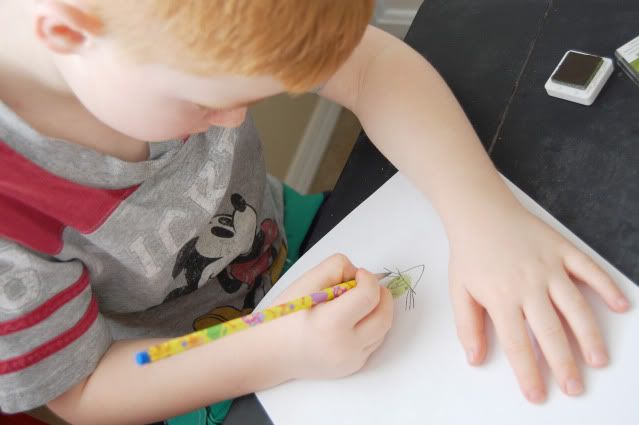 the owl was my favorite.
homeschooling, public schooling, private schooling, whatever....do what works for you and your kids.