Santa thought it would be a good idea to bring

Trey

& Lucy bunnies for Christmas:o)

meet "chocolate ice cream"...



(he looks cute doesn't he...this picture was taken right be for he peed in the basket. mom was not happy)



but look how happy Santa made trey.


trey's happiness almost makes up for Chocolate Ice Cream peeing in the cute little basket.

here's
lucy's
bunny "snowball."
Santa did you really need to bring us
two
bunnies?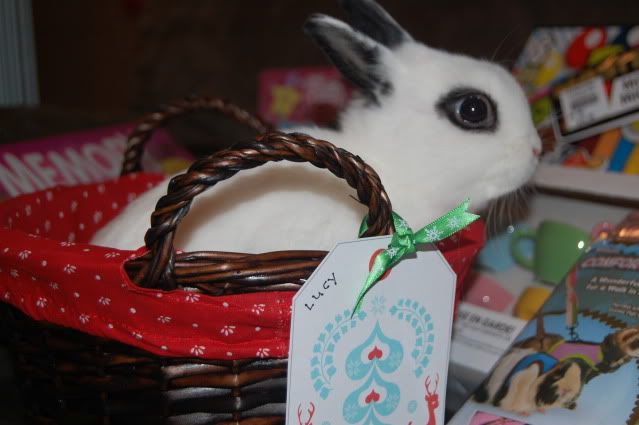 it got even worse when i realized that i am totally
allergic
to bunnies.
i have been sneezing ever since!
i can feel my throat closing in on me and my neck is starting to itch just thinking about it!
yes yes this is definitely a Christmas we will never forget.
(
i have no pictures of me with the kids. i asked my husband to take just one picture and this is what we end up with. thanks honey :o)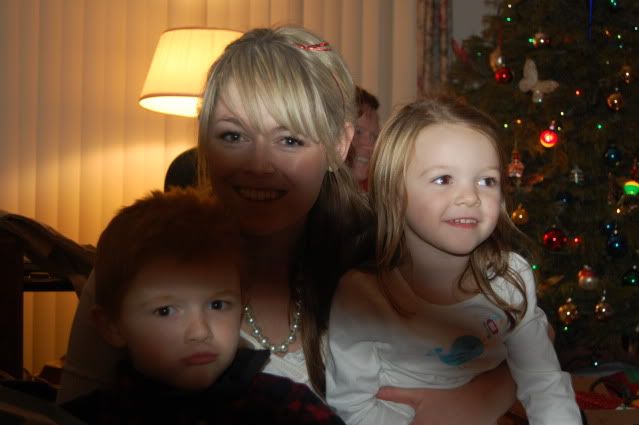 Merry Christmas Everyone!
p.s. Here are the winners of the headbands
Comment #60 Jen @ Lipstick & Laundry
Comment #96 Rachel & The Haney Life
email me and i'll get you those headbands!
treyandlucyblog@gmail.com
Thank you
so
much for all of your wonderful comments!
you can still get the tutorial for the headbands in my
etsy shop!