last year someone brought us a christmas goody tin with these little babies in it, and i have never forgotten their sweet tasting
goodness
. here is how to make them.
what you'll need:
a big bag of small pretzels
2 bags of rolo candies
whole pecans
spread your pretzels out on a big cookie sheet.
then place one rolo on top of each pretzel.
they are already looking good aren't they?
it gets better.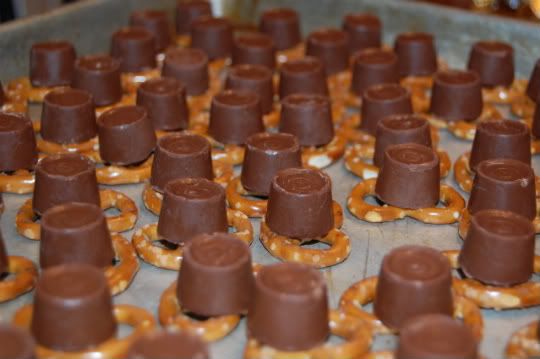 put your baking sheet in the oven at 250 degrees for about 4 minutes.
just until you start to notice those rolos are starting to get nice and soft.

then remove the sheet from the oven.
push one pecan onto each rolo.

wait for the chocolate to become hard again.
we set ours onside in the wintery temperatures and they set up in about 15 minutes.

then enjoy.
you will not regret giving these a try!
in fact you can just go ahead and thank me in advance if you would like :o)

there has been a lot of treat making around here.
my friend erin and i spent hours in the kitchen yesterday.


we came up with a really great & inexpensive way to dress up your treats.
we got these goodie bags at that dollar store as well as the ribbon.
that's just $2 folks:o)

then we made these homemade gift tags in photoshop elements.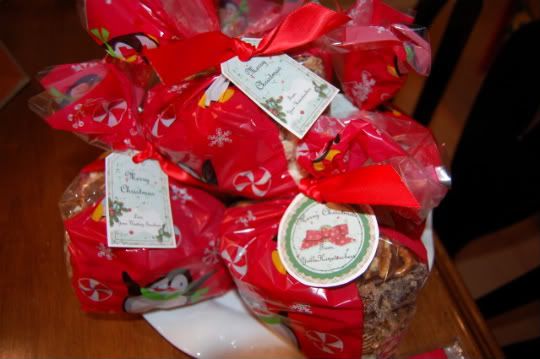 hurry go make some!
your neighbors, friends, co-workers, people you don't like but know are going to give you a goodie bag are waiting!